DENNY BAGLIER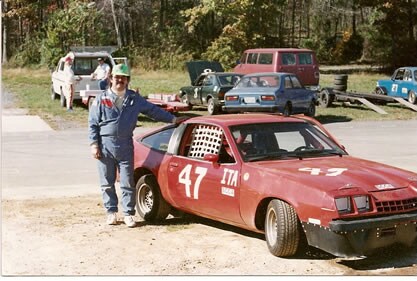 Dennis BaglierDenny Baglier knows what it takes to work at being a winner. Coming from a family deeply rooted in the automotive business with more than seventy combined years of experience - his father made certain that he understood the business from the ground up.
Denny carried on the family automotive tradition that has included dealerships for Ford, Jaguar, Chevrolet, Oldsmobile, Pontiac, Buick, Nissan, Cadillac, GMC and Mazda, buying his own Buick dealership in 1977, adding GMC in 1981 and Mazda in 1993. In addition, he was co-owner of a GM dealership from 1975 to 1977. His father takes special pride that Baglieracing adds a whole new dimension to the family automotive history.
Once the opportunity arrived, he was off and running. "I told the Regional Executive at SCCA that I had to run what I sold - that was only Buick at the time. In the next issue of Sports Car Magazine, wasn't there a 1977 Buick Skyhawk partially race prepared. We bought it that weekend and I attended my first driver's school at Summit Point that October. After the second school I ran my first race - an enduro. The second race was at Nelson Ledges where I blew an engine and had my first fire. My original "crew" consisted of my son John and my neighbor Jack Miller. I ran the Skyhawk in SCCA ITA thru 1993. That year I became a Mazda dealer (some say just to get something more competitive to race) and switched to a Miata to run in SCCA Showroom Stock."